Accommodation in Brussels
We have partnered with the Brussels Booking Desk, a local support of the Brussels' Hotel Community and Visit Brussels.
Delegates can book directly at one of the hotels within walking distance of the Square Convention Centre
Discounted room rates have been negotiated for delegates and availability secured.
As always, rooms are allocated on a first come, first served principle.
Here is a list of hotels close to the event venue (within 800 meters)
Eurostar Buyer Offer
Eurostar are delighted to offer buyers attending the GBTA Conference 2022 | Brussels in Partnership with VDR, travel to and from Brussels in a business premier carriage. The carriage will be exclusive to GBTA delegates departing London St Pancras on 8 November at 09:01 arriving in Brussels at 12:05.  On the 10 November, Eurostar will depart Brussels at 17:56 arriving in London at 18:57 or 18:52 arriving at 19:57. Spaces are limited. To register your interest please e-mail eurostarforbusiness@eurostar.com referencing GBTA Conference in the subject line. 
Read about the Eurostar unique onboard experiences available here.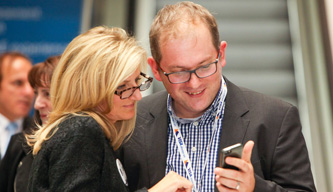 I HAVE MORE QUESTIONS. WHERE CAN I LEARN MORE?
View our comprehensive
list of frequently asked questions (FAQs)
about Brussels, the expo, conference planning, and more!