Reimagining Us - Transforming Ourselves and Our Travel Community in Unpredictable Times
Wednesday 9, November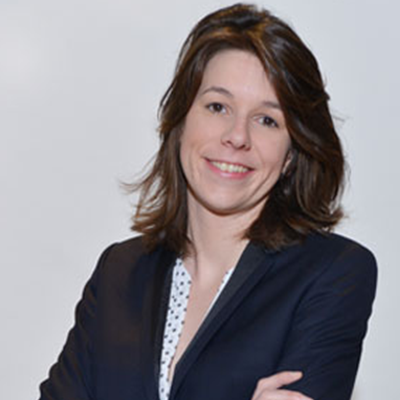 Vice President / General Manager, Global Business Consulting, American Express Global Business Travel
Julie Avenel is Vice President & General Manager for Global Business Consulting (GBC), leading an experienced team of over 180 professionals located throughout all regions. She is responsible for selling and delivering consultancy services, which GBC achieves by delivering premium value to our clients through a range of tailor-made engagements including commodity management, travel program strategy, analytics and outsourcing. Julie brings with her a vision for a "next-gen" consultancy, one keenly focused on client needs for innovative engagement & innovative approaches renewing the way we look at corporate travel and going beyond it. Julie leads GBC in creating relevant solutions, compelling clients to partner with us, and creating trust for long-term partnerships.
Julie joined American Express GBT in 2011 where she oversaw Business Development & Strategic Planning for France, Belgium & Netherlands. In 2016, Julie moved to Global Supplier Relations where she led the team in Europe overseeing some of the largest supplier partnerships and was responsible for supplier revenue growth for France, Spain, BENELUX, and Italy. She was as well leading the GBT global media team. 
Prior to joining GBT, Julie spent 4 years within the Boston Consulting Group as a Management Consultant working on assignments in the travel and consumer sector in Europe and the US. She also spent one year before that in market research with the Accor group.
Julie is based in London, UK. She graduated from University of Brighton (UK), and Normandy Business School (FR), and holds a Masters in German Literature in History. She speaks fluent French, English, and German.