Reimagining Us
Wednesday 9 November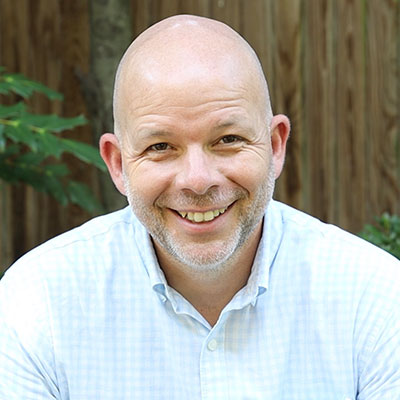 Scott Wayne is a negotiator, mediator and facilitator.
He is a Director and a co-founder of Envoy, a consulting firm that helps clients build partnerships, negotiate agreements, and influence the behavior of customers and employees.
Scott learned his craft working as a British Diplomat, and through undergraduate and graduate studies in International Relations at the London School of Economics and Georgetown University's School of Foreign Service.
A typical week for Scott consists of a blend of facilitating leadership group strategy sessions; providing support to clients in negotiations, and coaching executives with their communications.
Scott speaks regularly at conferences and corporate leadership events on how negotiation techniques can be used to disrupt markets, drive innovation, and transform society.    It's reasonable to say he's absolutely obsessed with investigating the "why" of decisions and shaping them for better outcomes.
Richmond, Virginia is home for Scott, where he lives with his three young daughters – each of whom stretch his negotiation skills every day…