Reimagining Us - Transforming Ourselves and Our Travel Community in Unpredictable Times
Wednesday 9, November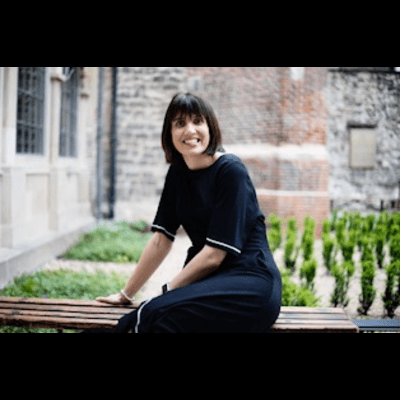 General Manager of The Marriott Marble Arch Hotel
Stephanie graduated from University de Toulon et du Var – France in 1992. Wanting to further her studies in the hospitality industry, Stephanie completed a Master of Science in International Hotel Management at Oxford Brookes University in 1994.
After receiving her education, Stephanie gained considerable experience within the hospitality industry with various hotel chains in the capacity of Conference and Banqueting Manager.
In January 1998, she joined Inter-Continental Hotels. After two successful Conference and Banqueting roles within the group, Stephanie was promoted to Assistant Director of Sales. She worked at the Mayfair Intercontinental until 2002.
In June 2002, Stephanie was appointed to the role of Director of Sales and Marketing at Sofitel London St James. She effectively positioned the Sofitel brand in the UK and she was instrumental in the launch of the first So Spa in Europe.
After completing an intense 2 year course with Accor Academy & Essec School of commerce, Stephanie was promoted to Hotel Manager at Sofitel London St James in January 2011. Her efforts were key in this role and especially during the 2012 London Olympic Games.
Her hard work did not go unnoticed and in summer 2013, Stephanie was assigned her first General Manager role in Montreal Canada. As the first female General Manager in North America for the Accor Group, Stephanie took part in a number of local initiatives to raise the profile of women within the hotel industry. During her 2-year mission, Stephanie repositioned the Sofitel Montreal and improved both average rate and profitability.
Missing London, Stephanie chose to return to the UK in 2015, working for The Chelsea Harbour Hotel, Malmaison and since June 2018, she moved to the exclusive part of town, Marylebone, where she has been General Manager of London Marriott Hotel Marble Arch. Since July 2019, Stephanie is an active member of the UK South Marriott Business Council, where she leads the Community & Culture Pillar.
"Serve our World" is one of Marriott's core values that guides on how the company does business. Stephanie embraces Marriott International's "spirit to serve" both at hotel and company level and regularly invests in her local community, a core part of Marriott's social impact and sustainability platform. She is an active, board member of the Marble Arch BID,   and mentor and Alumni member at Oxford Brookes University.