At GBTA Conference 2024 | Toronto, buyers and suppliers continue to rely on valuable face-to-face meetings to maintain industry relationships and discover new business opportunities in the Expo Hall. Exhibitors have the opportunity to showcase new services and products with business travel professionals from across Canada. Each exhibitor has access to our appointment tool and is displayed in the Conference mobile app and online floor plan.
As an exhibitor your company will receive two complementary staff registrations & two complementary travel buyer registrations per 10×10 booth, as well as the post-show attendee list (Name, Title, Company, City).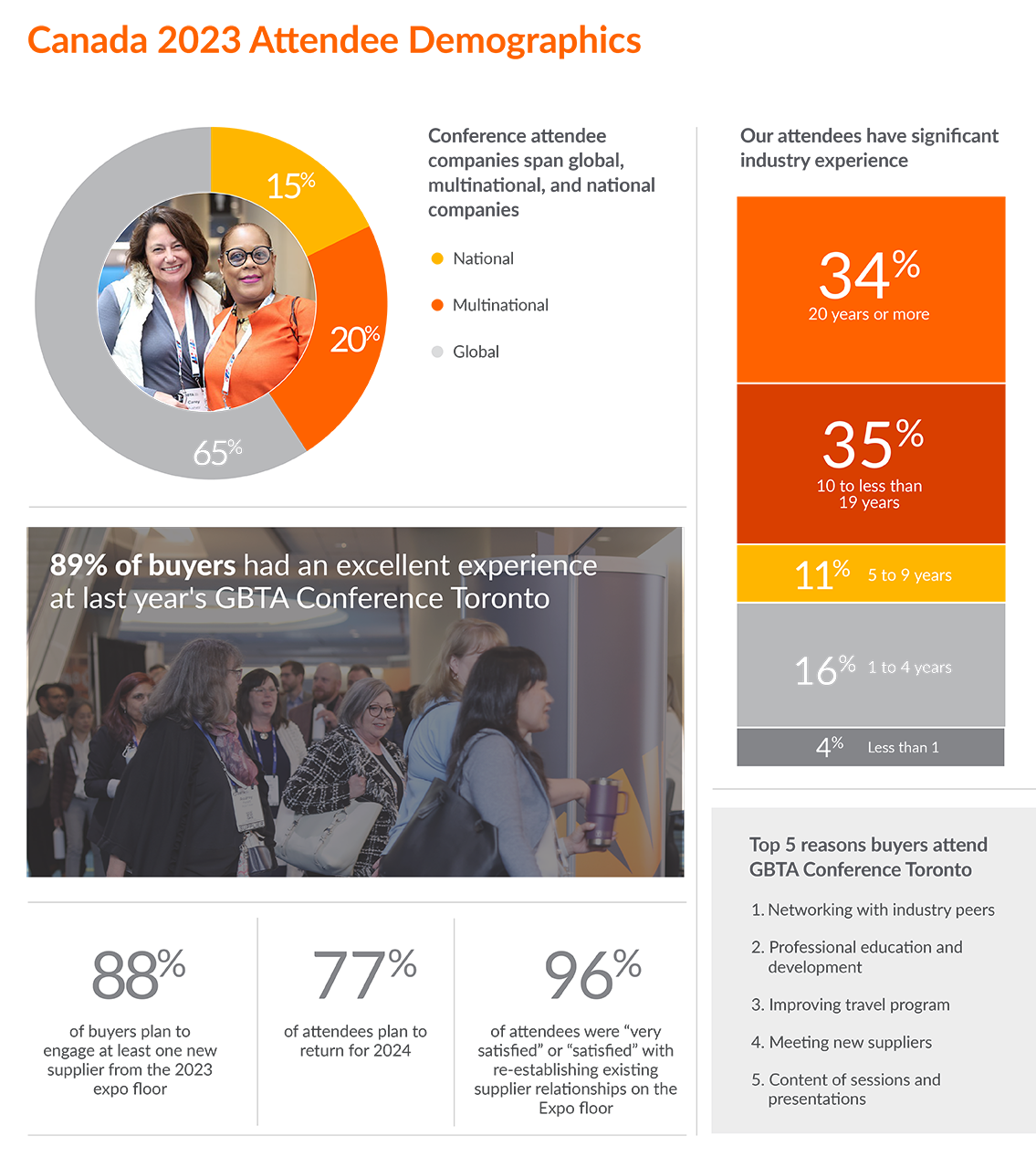 Take advantage of resources that will enhance your Conference exhibitor experience
Ready to sign up for a booth or need expert advice on which location is best for your organization? Fill out the form below or email us at exhibit@gbta.org and a member of our exhibits team will reach out to you shortly.