Find the sponsorship that best fits your organization's goals
Increase Your Brand Impact at the Canadian Business Travel Event of the Year
Sponsor and give your organization the best opportunity to connect with the business travel community.
Don't miss out on making an impression across the 3-day event and explore how sponsorship can help your organization expand its network, increase lead generation efforts, enhance branding opportunities, and make an impact at the Canadian business travel event of the year.
Interested in sponsoring GBTA Conference 2023 | Toronto? Contact our sponsorship team
Why Sponsor GBTA Conference 2023 | Toronto?
Leave a Lasting Impression
All 2022 Conference sponsors had positive post-event impressions from travel buyers.
Deliverable
Platinum
$25,000 CAD
Gold
$21,000 CAD
Silver
$15,000 CAD
Video on Main Stage (90 Seconds)
 
Sponsor Speaking on Main Stage (90 Seconds)
 
 
Website banner ad on various GBTA.org page (May to August 2023)
 
 
GBTA Retargeting Ad Network for Canadian Market
 
Logo rotating on Main Stage listed under sponsorship category
Captured recording of sponsor speaking from Main Stage
 
 
VIP Tables for ALL Main stage sessions
3 tables
2 Tables
1 Table
Sponsor Staff / Supplier Complimentary Registrations
8
6
4
Client / Travel Buyer Complimentary Registrations
10
8
6
Logo in Thank You To Sponsors Signage at Conference Per Category
Logo in Thank You To Sponsors on Conference Website Per Category
Pre & Post Attendee list (name, title, company, city)
*If sponsor purchases multiple sponsorship opportunities at various tiers, sponsor will be recognized at the highest sponsor level tier purchased.
Lanyards are provided at registration. Have attendees walking around the center with your brand logo throughout the event.
$10,000 CAD
Your organization's logo will be made visible during this engagement area prominently located at the conference, where activities, membership inquiries and demos will take place.
$8,000 CAD
Networking Lounge Sponsor
Have your brand logo featured on one of two networking lounges in the foyer. 
$12,000 CAD
Showcase your organization to event attendees from the moment they register, to their arrival at Conference.  Your company logo will be displayed at the footer of the registration website during the registration process for all attendees to see. Your logo will also appear in all the attendees' email registration confirmations and be included prominently at the registration area which is heavily trafficked and centrally located at the Convention Center.
$15,000 CAD
Provide branded water bottles to distribute to approximately 300 Conference delegates. Feature your logo on hydration station signs throughout the conference, promoting the use of water bottles.
$8,500 CAD
Have your graphic or logo featured prominently on the expo floor map.
$2,500 CAD
Welcome delegates to the Canada Conference's marquee networking event held on the main night of the Conference at an off-site venue.
$25,000 CAD
Spotlight your organization as the sponsor of the Broadcast Studio.  The business travel industry's top executives, CEOs, influencers and thought leaders have the opportunity to share thoughts and opinions on the industry in an interview style format. This sponsor will be featured alongside cutting-edge business travel announcements and industry updates.
$15,000 CAD
Present welcome remarks to kick-off the breakfast where your brand's logo will be featured to indicate Direct Talk Made Possible by, all marketing communications, and more.
$10,000 CAD
Establish your company as a thought leader in education. Sponsor will have branding and visibility associated with the On Demand recording of the Education Sessions at GBTA Conference 2023 | Toronto. This branding will be visible for all attendees after the conclusion of the Convention and for a period of approximately six months. This unique sponsorship provides on-going brand recognition as an educational supporter and contributor within the global business travel sector.
$20,000 CAD
Sponsor will be prominently featured in the event app which will be used to communicate with attendees before, and during Conference.  The mobile app will be made available for Android, and iOS and include graphics to be customized by the sponsor.
$15,000 CAD
Mobile App Push Notification
Push a custom notification to event attendees who downloaded the app, encouraging them to visit your booth. The app will be made available on iOS and Android.
$500 CAD
Thought Leadership / Event Sponsorship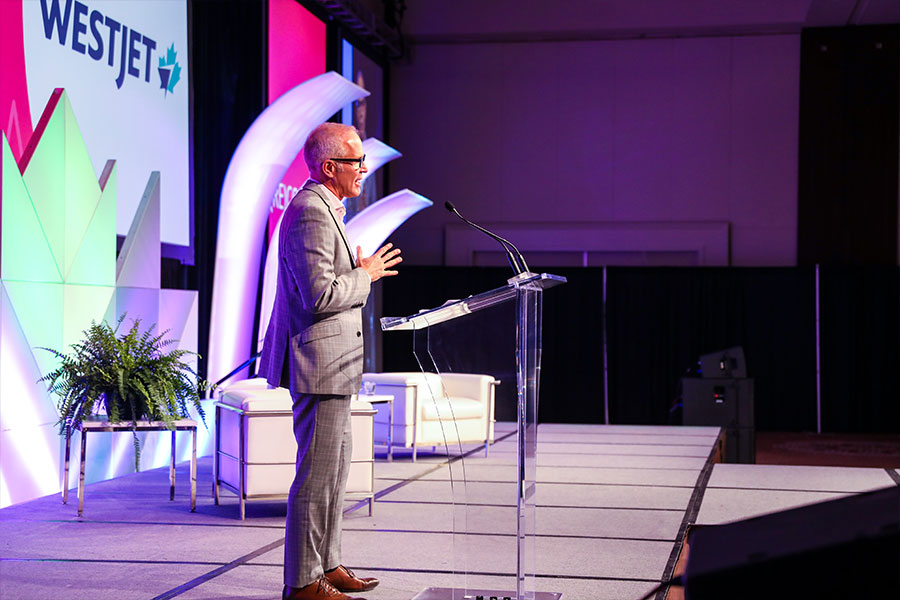 Main Stage Speaker or Panel Sponsorship
Be a thought leader within the business travel industry. Capture the attention of attendees by presenting your organization alongside cutting-edge, industry relevant speakers. Sponsors will benefit by showcasing their organization as the sponsor of these engaging sessions.
$20,000 CAD per session
Two Available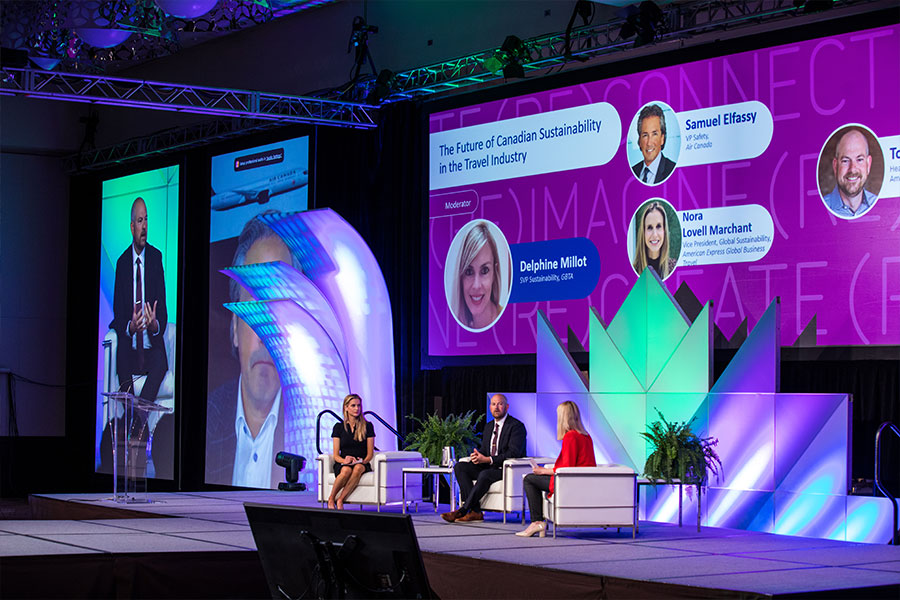 Main Stage General Session & Lunch Sponsorship
Conference Main Stage General Session & Lunch Sponsorships are each unique; they include the opportunity for an executive from the sponsor's organization to address the largest audience during the event. These sponsorships are an excellent venue for an executive to share their views and perspectives on the future direction of the business travel industry.
$25,000 CAD per session
Two Available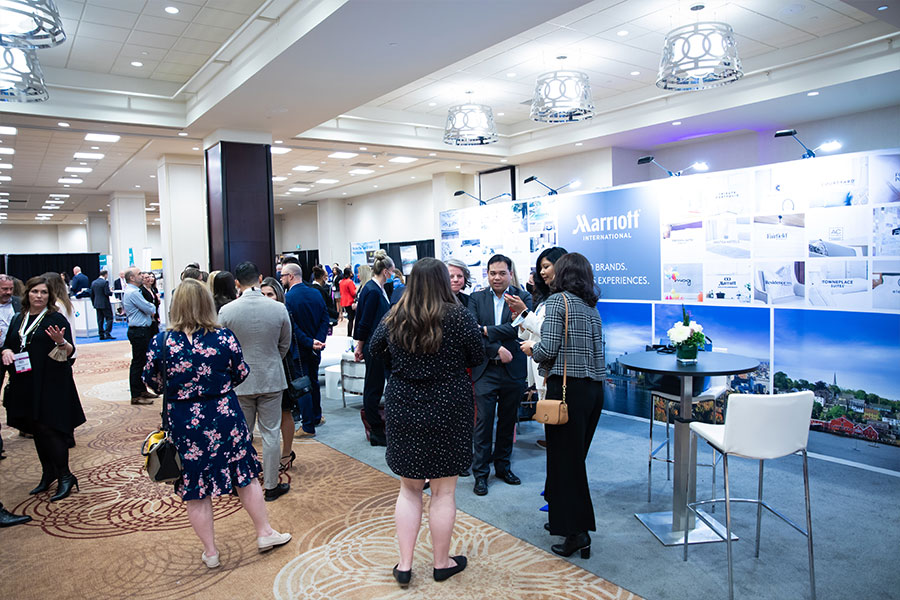 Opening Reception Sponsor
The Opening Reception kicks off GBTA Conference 2023 | Toronto with food, drinks, and entertainment. This year's reception will be held in the Expo Hall and is included with all Full Convention registrations.
$15,000 CAD per sponsor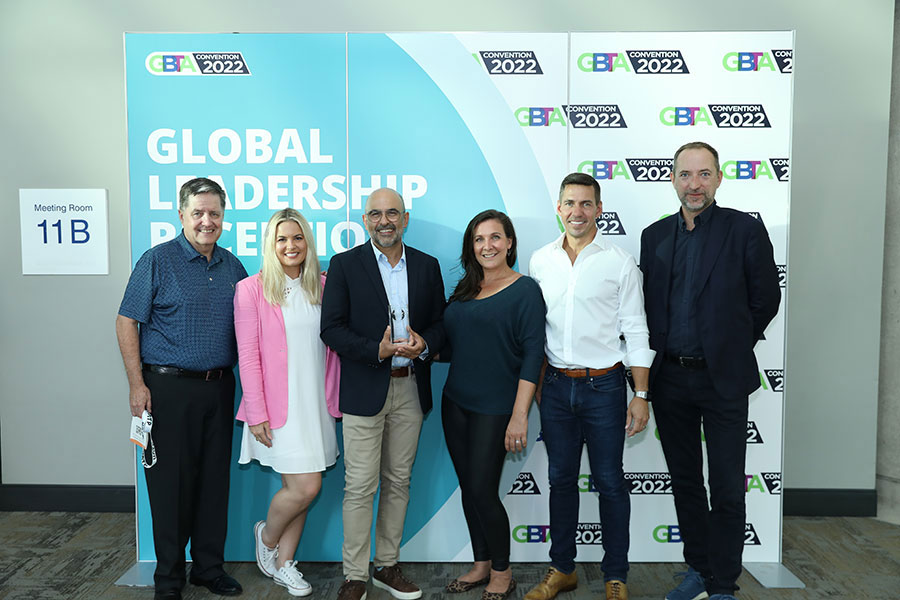 Global Leadership Reception
This special event will bring together GBTA leaders from around the world to celebrate the global identity of GBTA. Benefits include the opportunity to hand out giveaways and address the audience for 3 minutes.
$8,000 CAD
Connect First Open House Sponsorship
Connect First is a program for first time Conference attendees, and new or returning professionals. Includes a dedicated page on the Conference site, the Connect First Open House, and more.
$9,000 CAD